UPCOMING EVENTS
We hope you'll join us for our fundraising & community service events throughout the year!
Casino Night
September 13th, 2019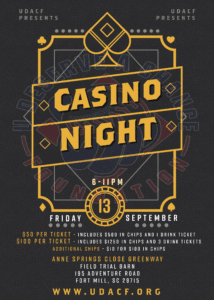 Join us for Casino Night on September 13th, 2019 from 6-11pm at Anne Springs Close Greenway in Fort Mill, SC. 
Home Page Gala
November 8th, 2019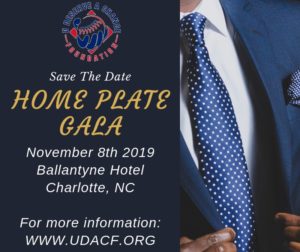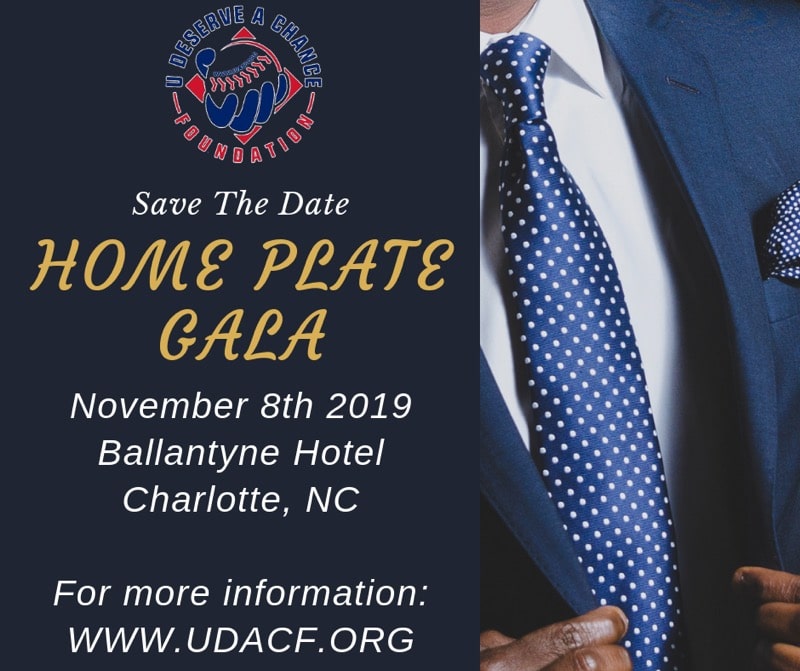 Save the date for the Home Plate Gala on November 8th, 2019 at Ballantyne Hotel Charlotte, NC. We hope to see you there!
A Huge Thank You to all guests, sponsors, volunteers for all of the support and truly making our Home Plate Gala a true success!
SEE OUR 2018 HOME PLATE GALA PHOTO GALLERY
UDACF 4th Annual Golf Tournament
May 3rd, 2019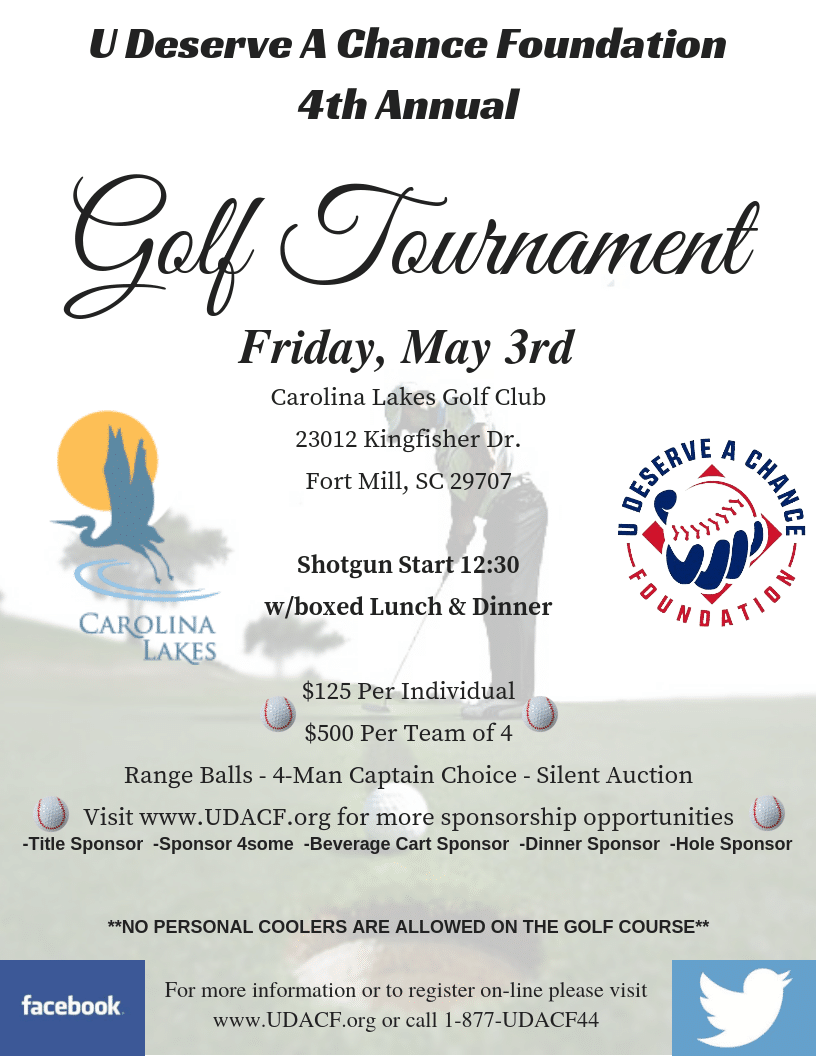 18 hole four man captains choice golf tournament to support under served in the community and their dreams of playing youth athletics.
Registration will begin at 10 am with lunch, dinner and a shotgun start at 12:30pm.
The event will include a raffle, 50/50 and winning prizes for the top teams. There will also be plenty of adult beverages to make sure we can raise as much money as possible!
We hope to see you there! SIGN-UP