Thank you for your interest in donating to the U Deserve A Chance Foundation. We have made donating very easy.
Please choose the method most convenient for you:
We invest in a child for a bright future.
The lessons learned in almost any team sport are applicable to other areas, but we truly believe that baseball provides a unique opportunity for youth in terms of transferable life skills. It is a team game, first and foremost, as is life, but baseball consists of so many individual challenges, too. The pitcher and batter each have an individual assignment; the fielders must be prepared at all times should the ball come their way. Every player on the field must give forethought to many possible scenarios that may instantly occur in any given situation. Communication with each other and coaches is vital. All of these qualities will help a young person to develop a skill set that will tremendously serve them throughout life. U Deserve A Chance Foundation views every youth we can help as not only an investment in the future of baseball but an investment in the future of our world.
We help youth across the nation make their baseball dreams become a reality
Participation in baseball has dropped by 3% over the last five years
Average Travel Baseball Costs Per Year
For families with an annual income less than $50,000, young people are far less likely to play sports.
Note: Any donations received by U Deserve a Chance Foundation are NON REFUNDABLE
ACTIONS SPEAK LOUDER THAN WORDS!
In the hectic pace of modern life, we know that it is difficult to be involved. But this very fact is the reason that more of our young people get lost in the shuffle these days. Your donation of time, talent, or funding will help to ensure that more of our youth receive the great benefits that the game of baseball offers. You will also provide yourself a gift of enrichment that words can't fully describe. We know. We have experienced it. Please join us today.
Message from the Volunteers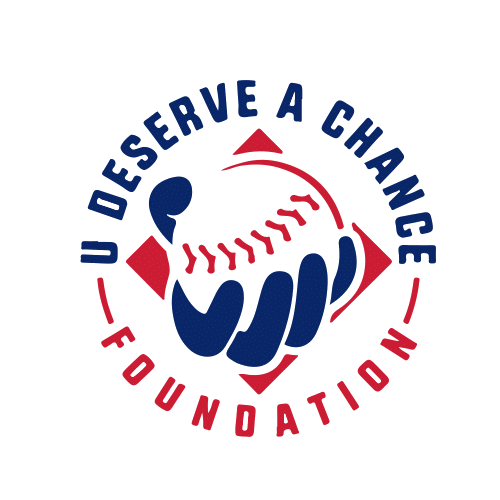 I have had an awesome experience volunteering at the UDACF Golf and Gala committee. I have volunteered the past 2 years and each event gets better every year. We have a committee of amazing people that are so fun to work with. I love helping with this foundation because it is something that is near and dear to my heart. My boys love playing the game of baseball and knowing that UDACF is there to help less fortunate children play this game brings me such joy!!
Heather P.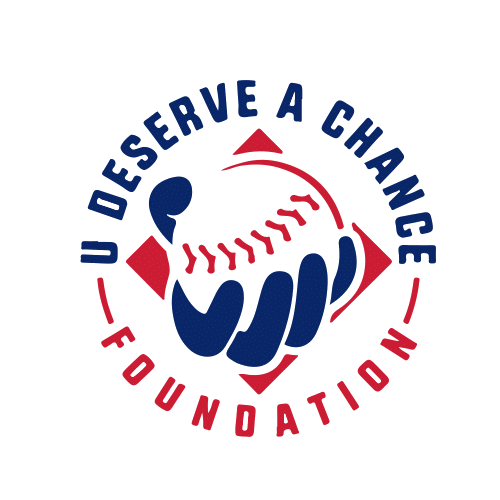 I volunteer with UDACF because it's a cause close to my heart. I've grown up playing softball and have been around baseball my whole life. I saw, first hand, how hard it was on my parents to allow me the opportunity to play travel ball. It was difficult back then because we had to create our own travel teams and all the logistics that go with it. I love that I able to help those who have a heart for the game but maybe not the means to play. Baseball teaches so much more than just the game, it teaches life lessons! To see the faces of kids who get to do what they love is enough! I truly believe in what UDACF is doing and look forward to giving back and making a difference for years to come! I love the quote by Jim Rohn "Only by giving are you able to receive more than you already have."
Tiffany P.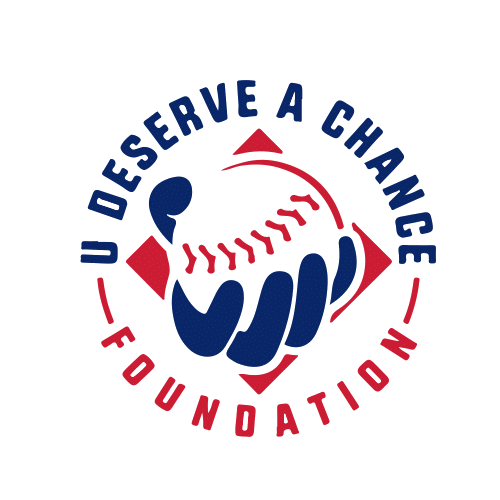 I am fortunate enough to be a volunteer with the U Deserve A Chance Foundation, which helps to fill the financial gap between need and the fulfillment of dreams. This year I had the opportunity to help with the Home Plate Gala, which is an event that helps raise funds for players that are unable to afford the opportunities to develop and play the game of baseball.  I am grateful for the rewarding insight that volunteering has given me and the opportunity of meeting players from diverse backgrounds that have such fierce dedication and compassion for the game.  These people have touched my heart and caused me to reflect on what I can do to help.  It has been a great experience volunteering and I highly recommend to anyone interested to step up to the plate and take a swing with us too!
Jennifer W.